Description
Research shows Sensory Weighted Blankets naturally aid anxiety, stress, insomnia, ADD, ADHD, and Sensory Disorders.
***For use by children age 5 and up with adult supervision. ***
Sensory Weighted Blankets
• Filled w/Poly Beads with 4 or 5-inch pockets.
• Washable and Dryable
• Fabric Choices: Fleece, 100% Cotton, or Flannel. Soft to the touch and breathable
• Each blanket has a flat row at the bottom, with a small number of beads at each corner to weigh down. This is to avoid
pressure on your feet.
• Need warmth: place the blanket in the clothes dryer.
• Pounds refer to 10 % of your body weight. This is the amount of Poly Beads used to make each blanket.
In order to find the length that best suits your body measure from your chin to your ankles. The bulk of the beads need to cover
your body plus 8 inches.
**Weighted Blankets are not recommended for children under the age of 5.  If you have ANY concerns about your child's physical well-being (muscular, bone, sensory, vascular, etc..) you should consult with your child's doctor and/or occupational therapist prior to using a weighted blanket.  Always follow your medical professional guidelines for use.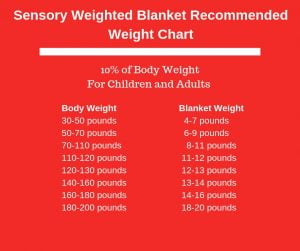 Choose Fabric, size, and weight at check out.  Each blanket is custom made. Estimated Shipping: 10-15 days
* We do take special orders, please contact us at steelefamilyfarm@gmail.com
Fabric Choices: