Our Handcrafted Goat Milk Goodness is wonderful for your skincare! Goat Milk has natural healing properties to help nourish your skin. Goat Milk is made up of essential elements including vitamins A, E, C, some of the B vitamins, amino and citric acids, unsaturated fatty acids and zinc.
When we first started we weren't sure exactly what our niche was going to be. Ultimately we decided to start our handmade goat milk soap business. It's fun, lets us be creative, and best of all it makes people happy to use our products! Try the difference!  Once you go Goat Milk, you will never want to use commercial products again!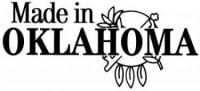 Free Shipping on Orders over $50!
Find out what inspires us and how we got started.
For farm updates and pictures of life on the farm, follow us on our blog.
Questions and comments are welcome